Following up on the article on the collaboration between Anacle and Nanyang Polytechnic, our CTO, Chow Kim Foong further explained why and how Anacle is at the forefront of technology.
Kim Foong said "In Simplicity® Business Software, our team uses classical Machine Learning algorithms to help our real estate customers predict rental of units, premature tenant termination and make recommendations on best trades for units that are about to expire. Additionally, our team combines multiple AI techniques such as Natural Language Processing and rule-based algorithms on customer feedback on estate issues to recommend the best engineers for the job. Integrating AI with our business software helps drive our customers' business decisions and operational efficiency."
In our Tesseract® power meters, our team uses neural networks to analyze raw power signals to intelligently discover electrical appliances that are turned on at any point in time. This helps our users understand their own power consumption patterns and which appliances contribute most to their electricity bills. At the national level, big data that we gather also help our government understand consumption patterns and drive policies at the national level, said Kim Foong.
In our Digital Twin platform we call "Gemini", we provide our customers with the ability to visualize their data from a variety of data sources, such as occupancy, power consumption, and a number of outstanding complaints in a 3D virtual environment. Our team has also developed traffic and crowd simulations to help our customers with their designs. By allowing our customers to add and remove pedestrian paths, escalators, trees, and obstacles, they can see how crowds react in every "what-if" scenario they design and analyze key indicators in pedestrian point-to-point travel time. This allows our customers to quickly build best-of-breed environmental designs before designing the environment, said Kim Foong.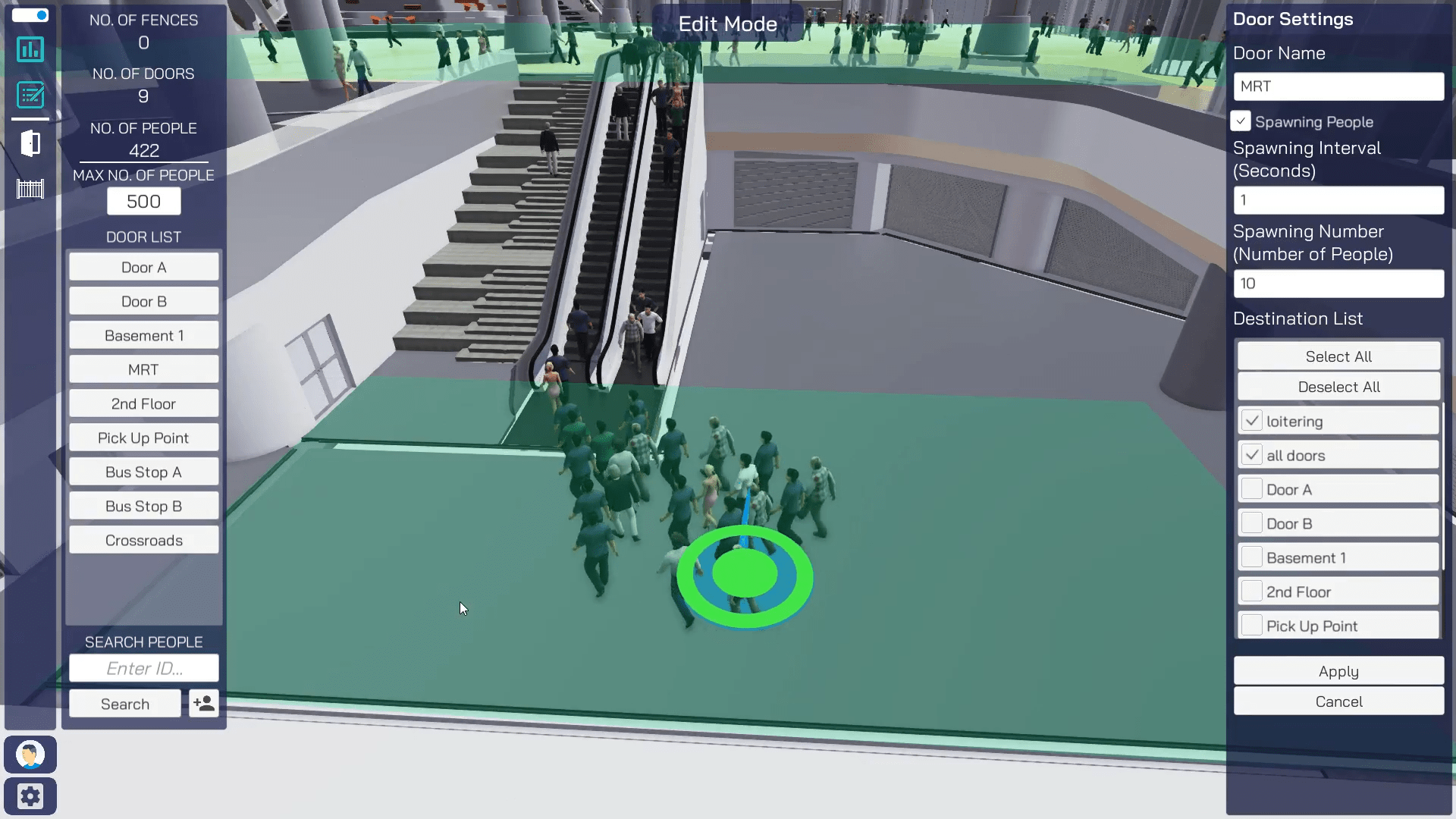 Crowd Control Management Simulation using Digital Twin