Anacle has been collaborating with the students and staff of Nanyang Polytechnic (NYP) on exciting projects in areas like Artificial Intelligence (AI), Machine Learning (ML), Augmented Reality (AR), and Virtual Reality (VR).
We have worked on developing Augmented Reality applications that integrate with our Simplicity Business Software running on Microsoft HoloLens headset. Through the headset, the user can download outstanding work orders and proceed on site to investigate and address the issue. The headset provides additional benefits that are not available through a mobile handset. The HoloLens headset can guide the user through turn-by-turn navigation from his office to the point where the breakdown has occurred. On-site, the user can enable "X-ray" vision to visualize the building's BIM model for in-depth viewing of the piping, electrical cabling, and different layers of the infrastructure. Users are also able to view online instructions on how to perform repair and recovery of broken equipment. NYP submitted this project to the Microsoft Imagine Cup competition and the students walked away runners-up, said Kim Foong, CTO of Anacle.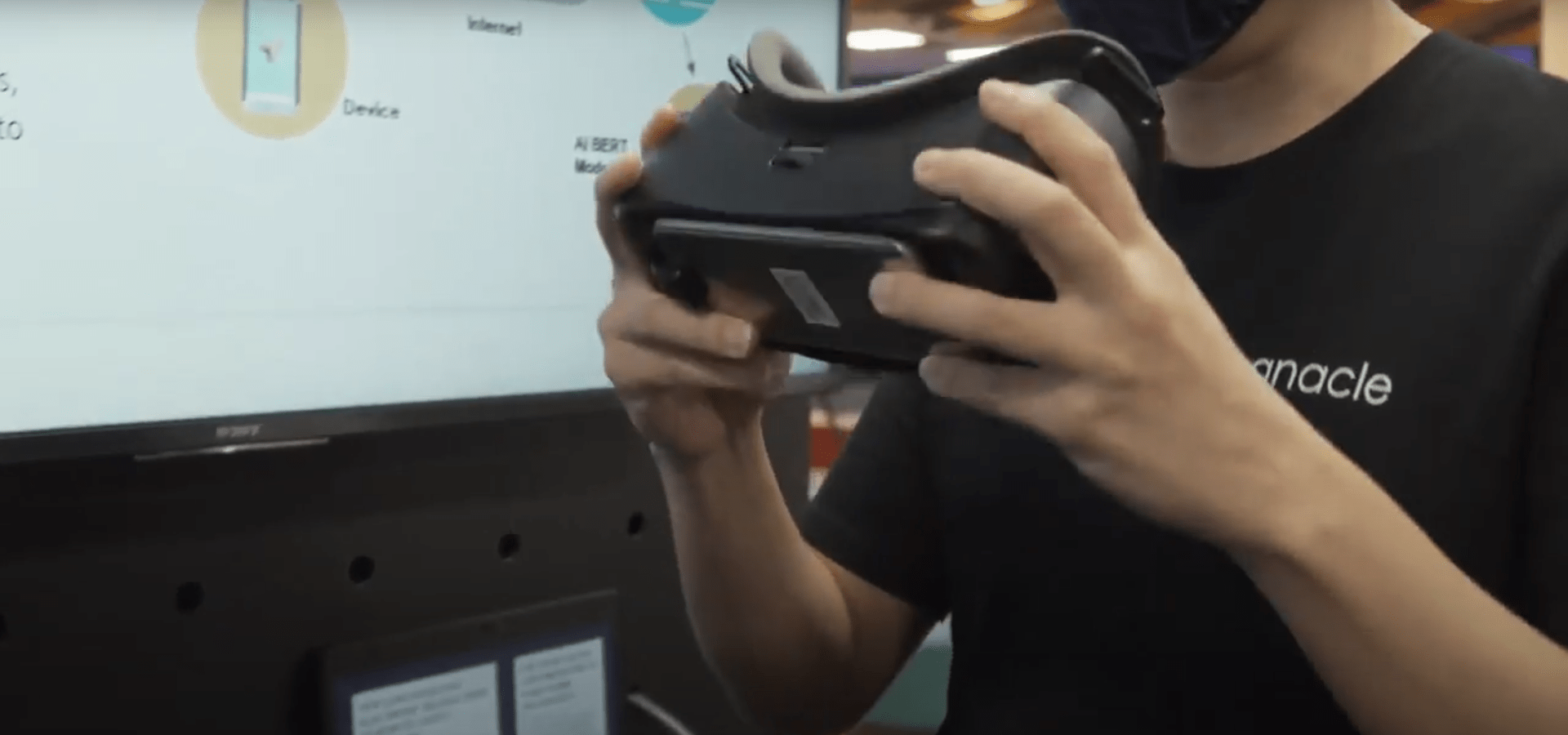 Our CTO, Kim Foong showcasing the Microsoft HoloLens headset
Kim Foong said "We have also worked with NYP to develop an AI Natural Language Processing model to understand the text from our real estate customer's residents' complaints and assign the best engineers to resolve the problem. This helps to improve our customer's call center overall efficiency. This effort was then incorporated into the HDB project."
We also have students from NYP working very closely with our senior engineering team and various DevOps, cloud-related and R&D efforts for our Simplicity Business Software product. Some of the work they have done include the building of automated tools as part of our build and deploy pipelines to improve the overall efficiency of our engineering team, said Kim Foong.
Next up, Kim Foong further explained why and how Anacle is at the Forefront of Technology. Read article here